Firstly I would like to thank those among you who have taken the time to alert me to the presence of these counterfeit decks.
What at first seemed to be an isolated incident has quickly escalated into several sellers across all platforms stocking copies of Malpertuis decks.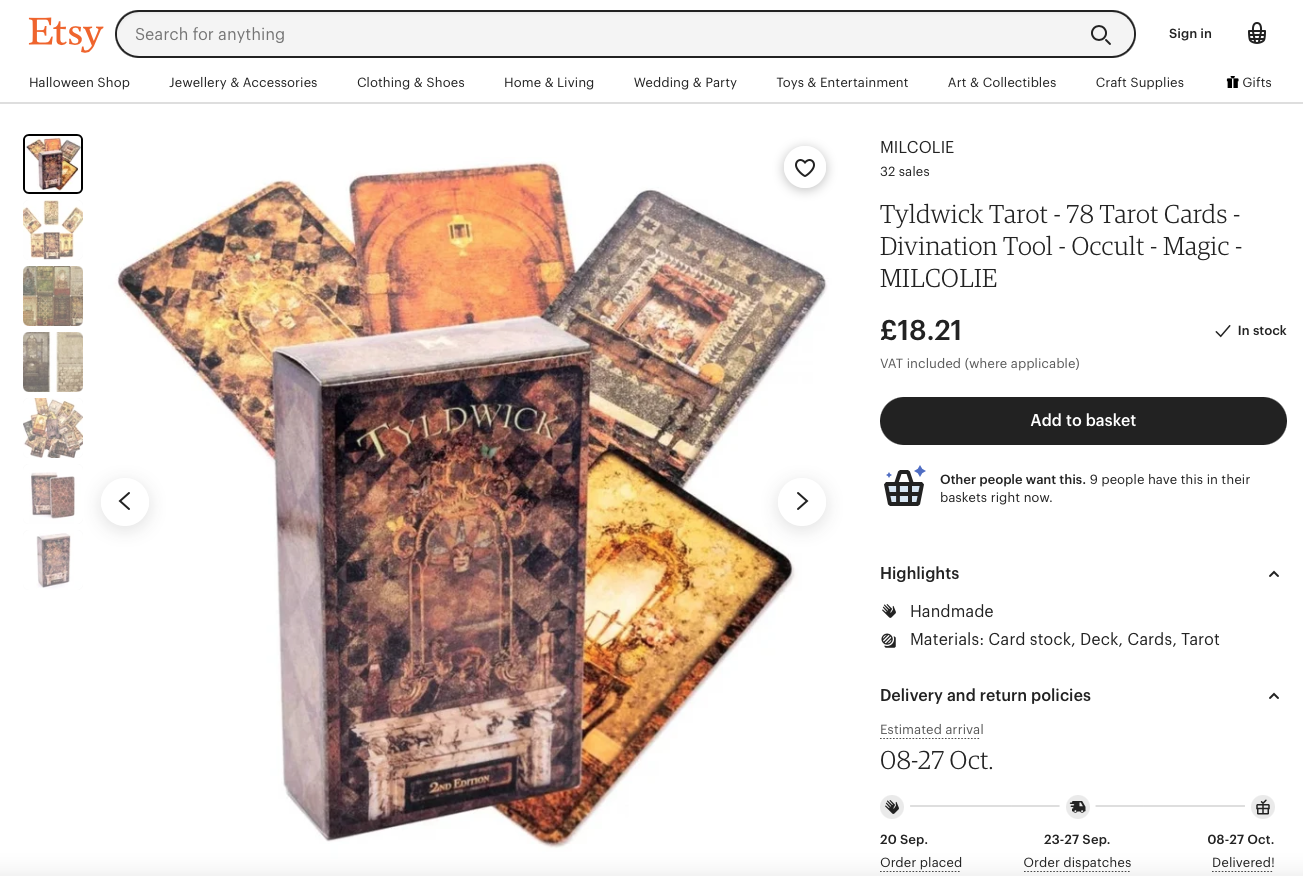 These decks are advertised as exact recreations, which I can assure everyone, they are not. From cheap card stock, to sub standard boxes, as you can see from the above image of the 2nd Edition of the Tyldwick tarot, which is being sold in a tuck box!
As flattering as it is to have my late brothers work in such demand as to warrant them being illegally copied and distributed, it has now become a matter for the legal professionals.
Today begins what I'm sure will be a long and costly exercise in removing these products from online stores, and tracking the source of the supply.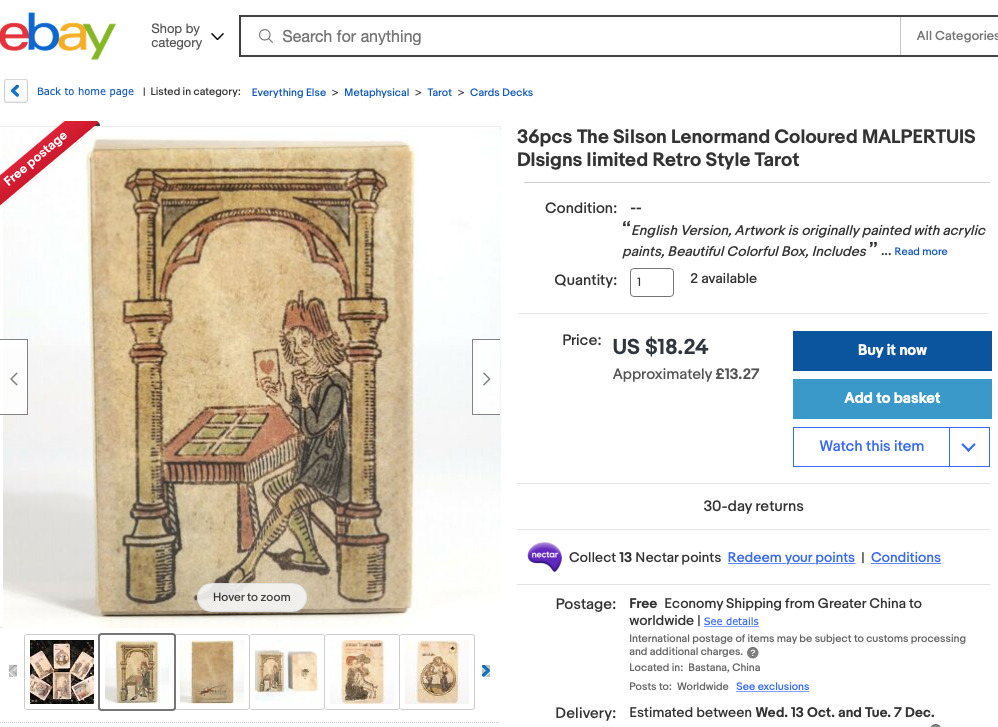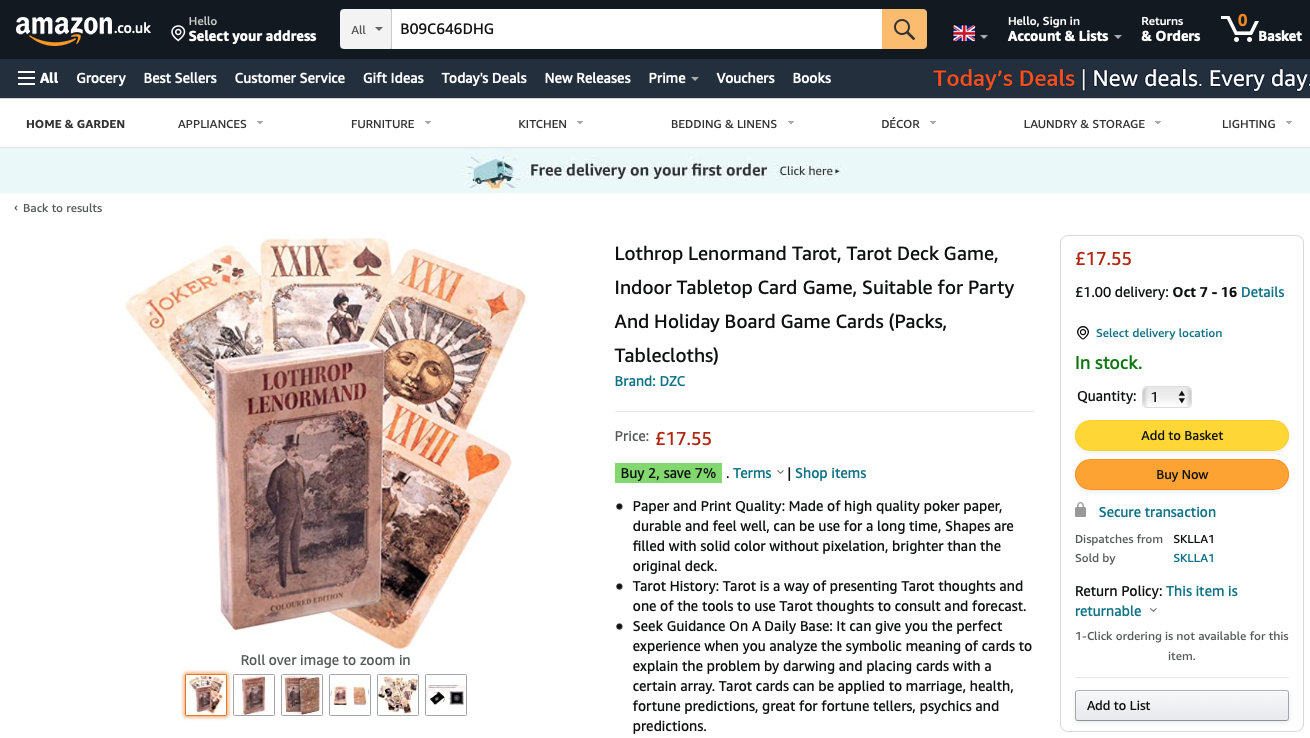 All of these decks are being offered by different sellers, but all are being shipped from China.
I have every faith that this issue will be resolved in time, and I thank all of you, the loyal Malpertuis customers for knowing the difference between the 2 very different quality products, and not potentially having their collections spoiled by a sub-standard copy.
Thank you
Joe