The matchbox Lenormand is a brand new deck.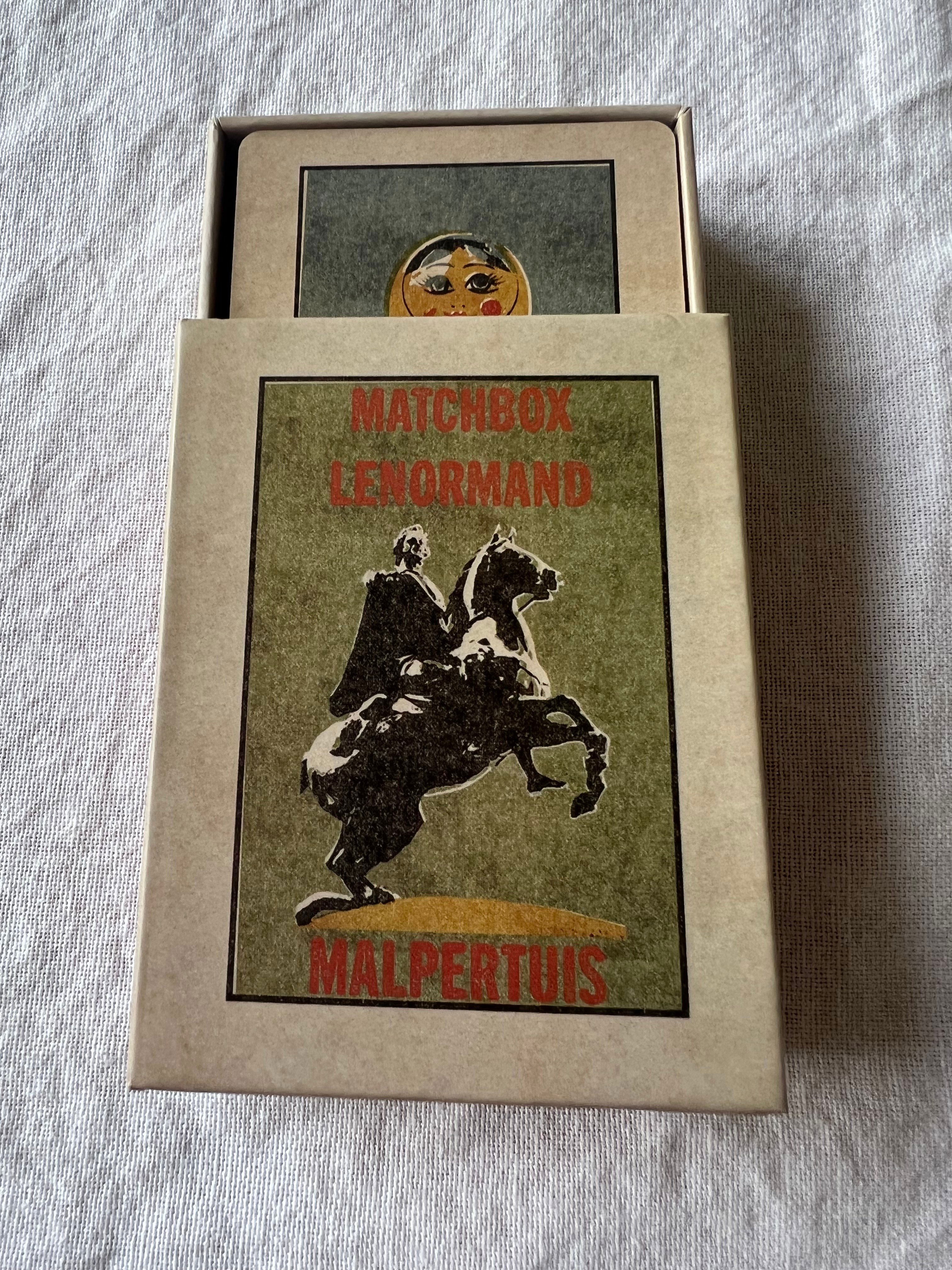 Beginning as side project to distract from other decks Neil had begun, the Matchbox, was originally an exercise in fun, drawing on the designs and graphic style of vintage eastern European matchboxes he had seen during his previous career.
The simple graphic style and limited colour palette made this an obvious starter project for me to begin to cut my teeth on. Having looked over several of Neil's projects, this deck was by far the easiest to continue. Several ideas had been formed for Tarot decks, and while the basic 'pip' cards create little problems from an artistic point of view (mostly as its these cards Neil produced first), the court cards prove much trickier, especially with no clear idea of the design ethos he was looking for.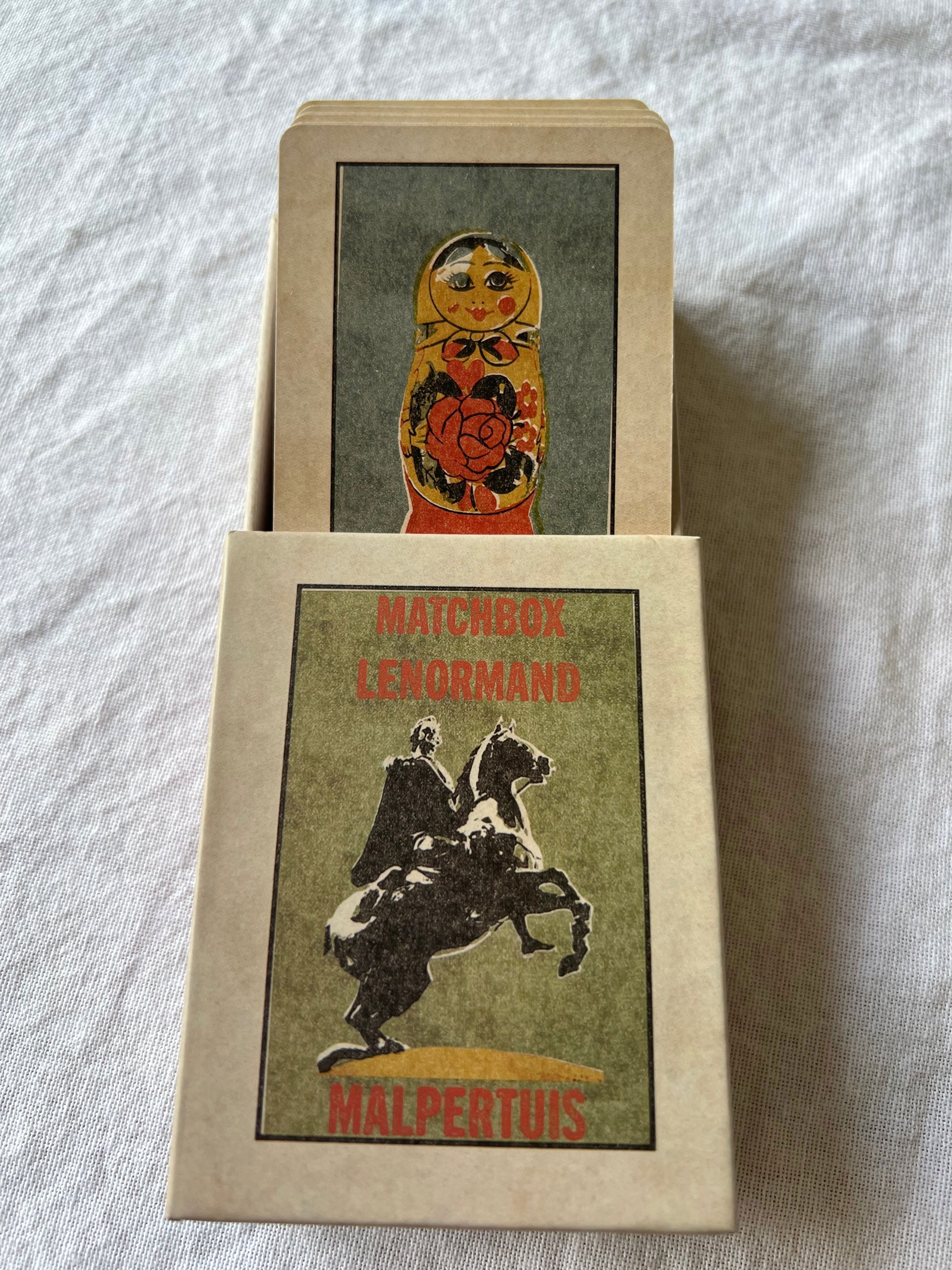 These cards represent my first true steps to continue the Malpertuis brand, finalising packaging and producing second editions are one thing, but to complete one of Neil's projects is an important step for me.
The design ideas and concepts aren't the issue, but matching Neil's exacting standards of design are proving a challenge, one that given more time and experience I hope to be able to live up to.